Most of machine manufacturers have determined period and scope of predictive maintenances for manufactured machines to ensure maximum reliability and performance for the end users.  Scope of those activities based on stress factors (Electrical, mechanical, thermal and environmental) Meanwhile period of maintenances depend on running hours and number of start (roughly each start equals to 20 hours running effect)
In order to clarify each predictive maintenance issue there are four categorised maintenance activities.
These are L1, L2, L3 and L4.
L1 Maintenance:
Period is every 6-12 month and must be executed by an expert. Total duration of this activity is 3-5 hours and during the study machine has to be in running position. No need to stop the machine.
A visual check is done with taken snaps and related notes (oil leakages, environmental conditions,..etc) are mentioned in the check list.
A vibration test is carried out from both NDE and DE sides
Time waveform analysis
Frequency spectrum analysis
Phase measurements (especially for crack doubts)
Critical speed and resonance issues
Thermal camera records for detection of general surface temperature and probable hot spot due to any mechanical or electrical effect. These thermo graphs are used as references for next records.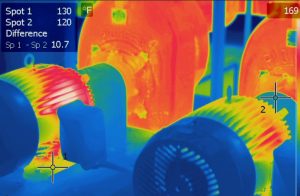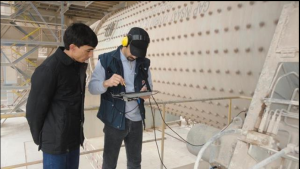 L2 Maintenance:
Period is every 1-2 years, it takes around 8-10hours by an expert for one motor or generator. At the beginning L1 is carried out then machine is stopped for 3-5 hours.
L1 is carried out during machine is running
IR tests are executed for stator, rotor and excitation windings according to IEEE43-2000 standard.
PI and DAR values are recorded and mentioned in the report
Diodes checks by a multimeter and varistor visual check
RTDs and heater electrical checks
CTs and PTs visual checks
A visual inspection through inspection window or any suitable space in order to find out below items;
Contamination (oil, dust, coal and any other debris)
Overhangs supports, crimped joints, fixing plates between end windings, slot wedges
PD marks
Discoloration due to high temperature
Rotor surface and discoloration check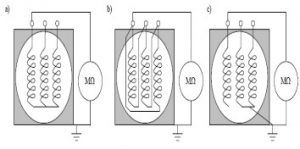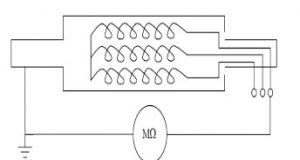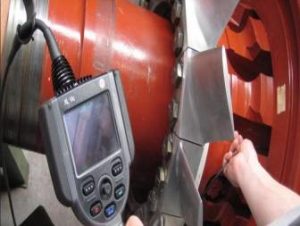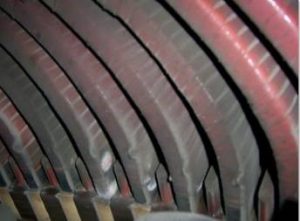 L3 Maintenance:  
Period is 3-5 years according to running hours and number of start (1 start has 20 hours aging effect) It takes around 2 days by one mechanical and one electrical experts. First L1 and L2 are carried out then continue with sleeve bearing inspection scope
L1 and L2 are carried out
Dismantling of DE and NDE sides bearings
Inspection of bearing shells both for surface condition and clearance according to shaft diameter
Oil ring, fix and labyrinth seal checks
Oil sample for oil inspection (PPM checks)
Changing of lubrication oil if necessary
Assembly of DE and NDE sides bearings
Start up of machine and execution of L1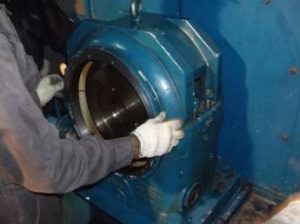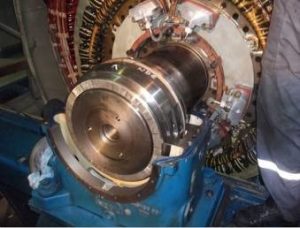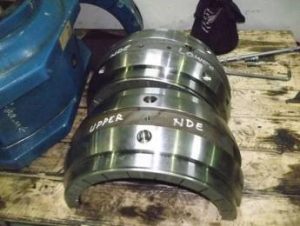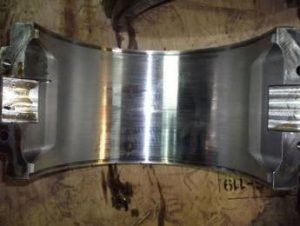 L4 Maintenance: 
Period is 8-10 years according to running hours and number of starts. Minimum one mechanical and one electrical and 4 co workers are required for L4 scope. It takes around 8-12 days according to size of machine and site conditions. First L1,L2 and L3 are executed then continue with L4 scope of work.
Execution of L1, L2 and L3
Disassembly of coupling
Dismantling of heat exchanger
Dismantling of end covers and air guide block
Exciter stator dismantling (Salient pole type generators)
Rotor sliding out through cranes and chan blocks
Installation of rotor extension part
Completion of rotor withdrawn until having nough space for cleaning, local repair and inscpetion
Fixing rotor for maintenance position
Cleaning stator, rotor and excitation windings by CO2 or solvent through pressurized dry air
PD mark inspection and marks on stator windings
Stator slot wedge visual and mechanical checks
Scrubbing old varnish on stator core
Applying conductive varnish
Installation of new wedges instead of loose or missing ones
Applying semi-conductive varnish to end windings
Applying of protective varnish
Electrical tests before and after cleaning and varnishing
Assembly of machine
Start up of machine
Execution of L1 as final stage of maintenance
A draft drawing of simple structure used for rotor sliding purpose during L4 maintenance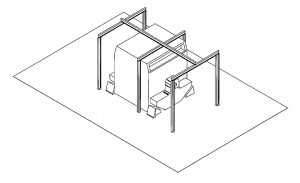 Contamination is a result of missing maintenance and improper environmental conditions
Contamination causes more PD and as a consequence speeds up   deterioration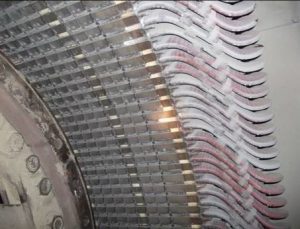 Contamination mostly happens due to stack dust, coal on oil coming since leakage on bearings
PD Marks are mostly white powders on overhangs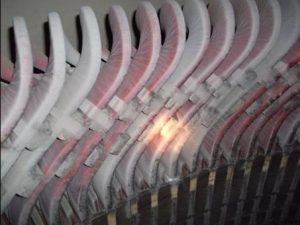 Cleaning of windings
One of the most effective achievements during L4 is cleaning of most stressful area that is overhangs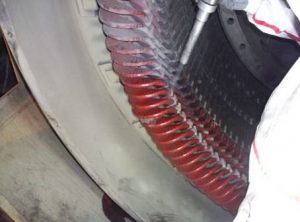 After a successful cleaning overhangs get ready for protective final coating vanish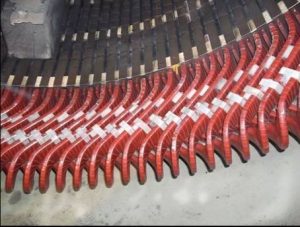 Inspections after cleaning
Deterioration on conductive tapes become more visible after cleaning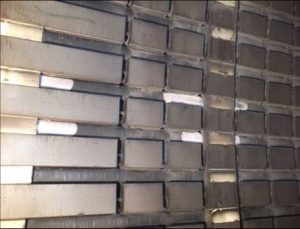 Gap between slot and coil is checked on damaged area to realise degree of deterioration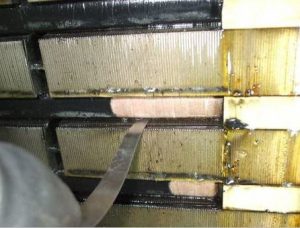 Local repairs after cleaning
Damaged conductive tapes are repaired by applying conductive varnish
In order to create an overlap between overhang stress grading and slot corona a semi conductive varnish is applied to end windings by keeping overhang with applied conductive varnish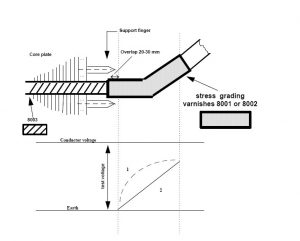 Applying of conductive varnish tos lot area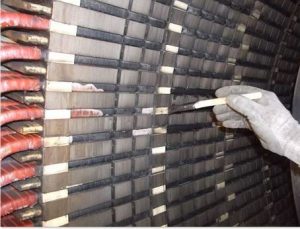 Final protective varnish application
Salient pole rotor varnish application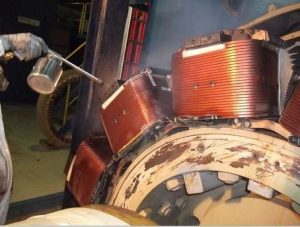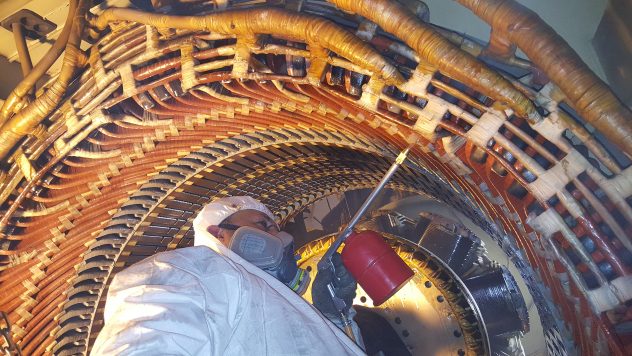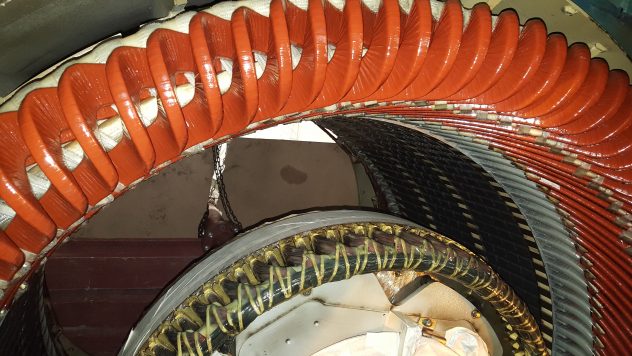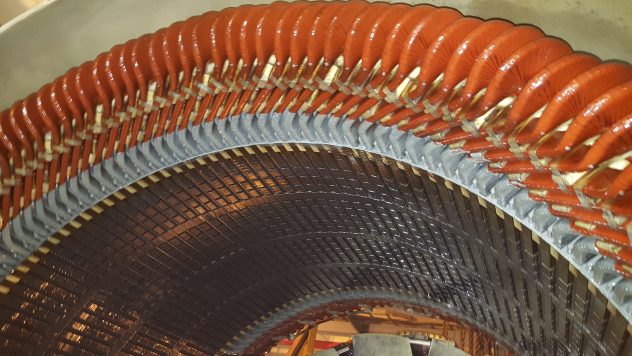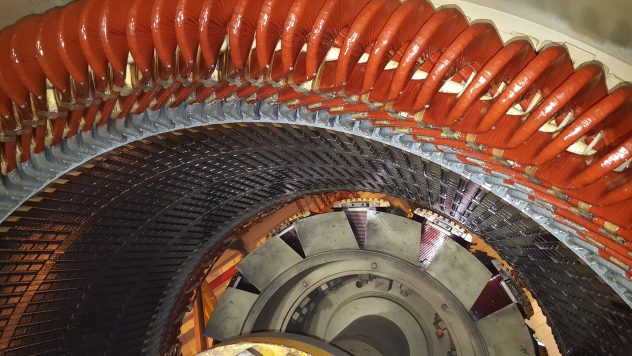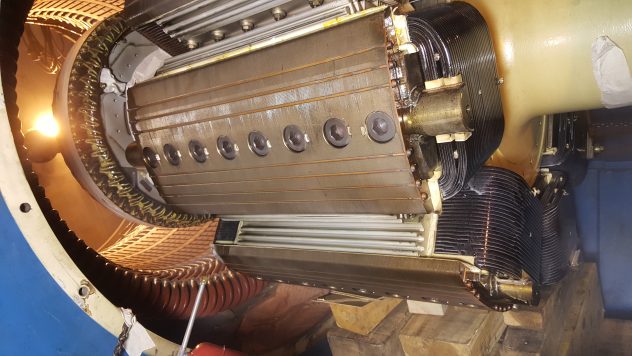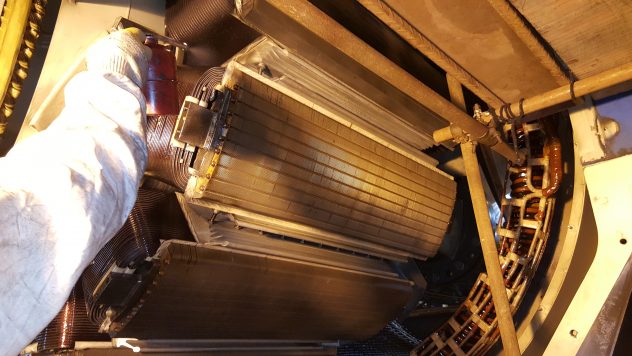 Final protective varnish for end winding area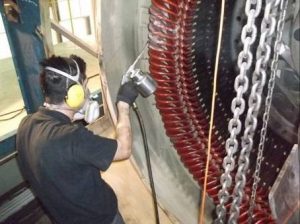 Assembly of machine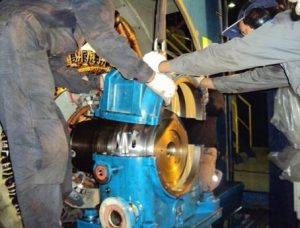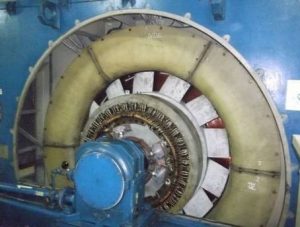 Execution of L1 after completion of L4